Diners Eat From Toilets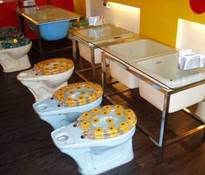 Well you couldn't complain if the food tastes like crap at this place...
(Source:
The AP
)
Located in a downtown area with a variety of competing eateries, Marton -the name means toilet in Chinese - attracts its customers through its dazzling bathroom decor.

Walking in through an arched door, diners are greeted with a giant toilet bowl sitting between two urinals. White ceramic toilet seats comfortably accommodate their bottoms, and urinals grace the walls.

Giggling helplessly, high school student Chen Yi-lin gulps down a chocolate ice-cream sundae served in a miniature Asian-style squat toilet, and admits that she is smitten.

"This is fun," she says.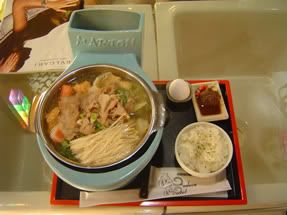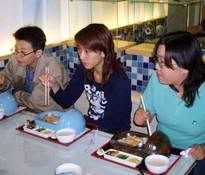 More:
'Taiwanese Toilet Restaurant Draws In The Crowds'
'Toilet Themed Restaurant A Hit'
'Restaurant Serves Curry On A Pot'
'Eating Out Of Toilets? It's All The Rage In Kaohsiung'
'A Sumptuous Dinner At The Toilet!'