Google's New Blog Search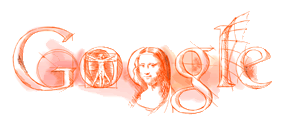 Yes, Google's Blog Search is finally here. Though it's still in BETA it looks pretty good to me so far. You can check it out for yourself
clicking here
.
Here's a bit more about it from
searchenginewatch.com
:
Google has introduced its long awaited blog search service, becoming the first major search engine to offer full-blown blog and feed search capabilities.

...While Google web search has allowed you to limit results to popular blog file types such as RSS and XML in web search results for some time, and its news search includes some blogs as sources, Google hasn't had a specialized tool to surface purely blog postings. In fact, while all of the major search engines have been dabbling with blog and feed search, none has done much with blog search until now.

Google's new service (in beta, naturally) is available both at google.com/blogsearch and search.blogger.com. Google blog search scans content posted to blogs and feeds in virtually real-time, according to Jason Goldman, Google product manager for blog search.

"We look for sites that update pinging services, and then we crawl in real-time so that we can serve up search results that are as fresh as we can," said Goldman.

Google defines blogs as sites that use RSS and other structured feeds and update content on a regular basis.

...Google is not offering any means of submitting a blog or feed to the new service. However, if you publish a feed and want to include it in Google blog search, the easiest way to make sure it's included is to make sure your publishing system is set up to notify popular blog pingservers that are monitored by other blog search services. The easiest way to do this is via pingomatic, which can ping more than a dozen popular pingservers, according to Goldman.

...Now that Google has launched blog search, expect the other major search engines to follow suit fairly quickly. All have been feverishly working on blog search over the past year, and now that Google is first out the gate the others will likely move quickly.

For more info check out the
Google Blog Search FAQ
.